Chehre Trailer Out: 'face' trailer has been released. Riya (Rhea Chakraborty) fans have also become very happy as soon as the trailer arrives. At the same time, the trailer is full of suspense and looks quite spectacular.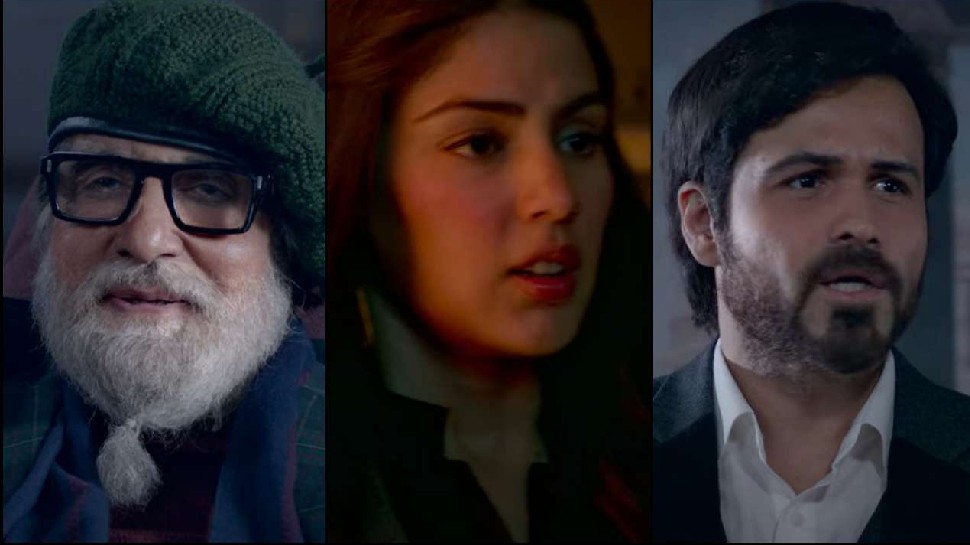 Everyone was eagerly waiting for the 'Chehre' trailer. The reason for this was also big, people wanted to know whether Riya Chakraborty is a part of the film or not. Earlier, Riya's 'face' was not found in the two posters which appeared, but now the trailer of the film has arrived and with this the suspense has also ended in the name of Riya Chakraborty. Now people are late to see the bus trailer. On seeing the trailer, it will be clear that Riya (Rhea Chakraborty) is a part of the film.
A dangerous game going on in the film
In the trailer of the film (Chehre), Amitabh Bachchan and Emraan Hashmi are seen in lead roles. There is a dangerous game going on in the trailer, in which the courtroom drama is shown. A group of lawyers is seen in the trailer, which also stars Big B, Annu Kapoor and Raghubir Yadav. All these together create a court-like atmosphere, where the verdict is to be pronounced. Also, the matter of not getting Nyan is constantly being said in the trailer. Meanwhile, Emraan Hashmi also joins him and Amitabh Bachchan makes him an accused in this game.
Then comes a new twist…
As the night passes, this game takes a new turn. Meanwhile, many hidden truths come out and things open layer by layer. Christel D'Souza (Krystle D'Souza) is seen in the role of Imran's girlfriend. Also, this whole game seems to be connected to them somewhere. Not only this, Riya Chakraborty (Rhea Chakraborty), who is an important part of this film, also gets a glimpse of her in the trailer, in which she is seen talking to Emraan Hashmi.