Highlight
Corona cases continue to rise in the country

Union Health Ministry released data

24,882 new cases of Corona surfaced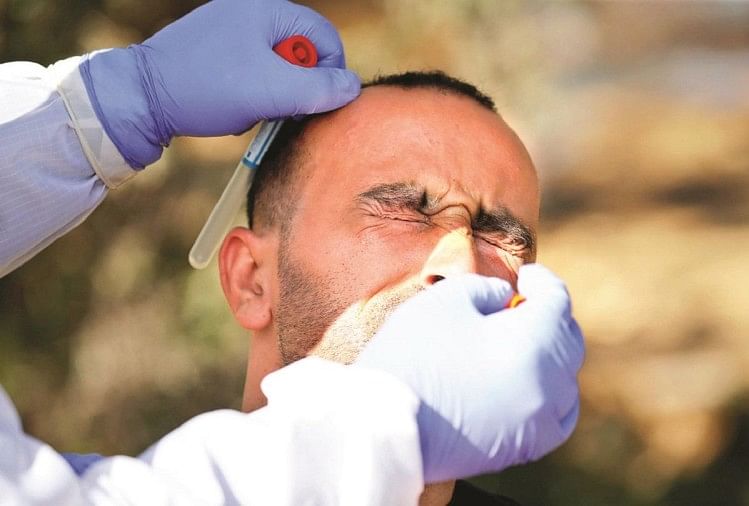 24,882 new cases of Kovid-19 were reported in India on Saturday. This figure is the highest number of patients exposed on a single day this year. With this, the total number of people infected with Corona virus has so far increased to 1,13,33,728 in the country.
According to data from the Union Ministry of Health, the number of new cases is the highest in the last 83 days. Earlier on December 20, 26,624 people were confirmed to be infected in 24 hours. According to the data released by the ministry at eight o'clock on Saturday morning, 140 Kovid-19 patients have died in the last 24 hours, including 1,58,446 people have died due to this epidemic in the country so far.
According to the data, 2,02,022 patients are currently undergoing treatment in the country, which is 1.74 percent of the total infected people. At the same time, due to increase in new cases, the rate of recovery of patients has also come down and it has reached 96.82 percent. According to the ministry, the number of people recovering from Kovid-19 in the country has increased to 1,09,73,260. At the same time, the death rate among the infected is 1.40 percent.
As of August 7 last year, the number of infected people in the country was 20 lakhs, which reached 30 lakhs by 23 August. At the same time, by September 5, this number had increased to more than 40 lakhs. Also, in case of total cases of infection, till September 16, 50 lakh corona cases were registered. After this, 60 lakh cases were reported till 28 September, which increased to 70 lakh by 11 October. Then by October 29, 8 million cases of corona were reported. Even after this, new corona cases continued to come up and by 20 November 90 lakh cases were registered while by 19 December this number had crossed one crore.
According to the Indian Council of Medical Research (ICMR), so far 22,58,39,273 samples in the country have been tested for Kovid-19. Of these, 8,40,645 samples were tested on Friday.
Here, the total cases of corona virus infection have increased to 5,029 after another person was infected in Andaman and Nicobar Islands. An official of the Health Department informed on Saturday that the disease was detected in a person on Friday after a gap of two days.
So far 62 patients have died due to the pandemic in the Union Territory and no infected have died of Kovid-19 in the last 24 hours. The official said that 4,961 patients have been cured so far and six patients are undergoing treatment.
He said that till Friday, a total of 11,378 health workers and personnel posted on the front and 3,341 people above 45 years of age have been vaccinated.