The prudence shown by Chris Jordan in dismissing Suryakumar Yadav in the 5th T20 match between India and England (IND vs ENG) at Narendra Modi Stadium in Ahmedabad (Ahmedabad). That is worthy-a-compliment. Even though technically this catch went to Jason Roy's account but it was not possible without Jordan.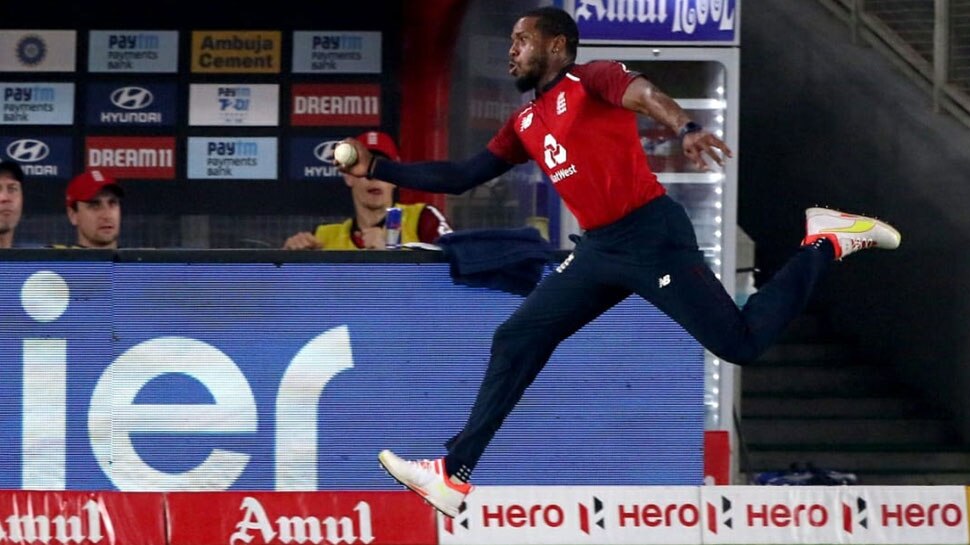 The last match of the 5-match T20 series between India and England (IND vs ENG) saw a spectacular fielding. English cricketers Chris Jordan and Jason Roy teamed up with a great catch by Suryakumar Yadav.
Awesome of jordan
When Adil Rashid bowled the second ball of the 14th over, Suryakumar Yadav hit the boundary towards the boundary. Chris Jordan ran and caught the catch, but he realized that he could cross the boundary with the ball. Jordan hurriedly threw the ball towards Jason Roy.
Jason Roy's The Smile
With the understanding of Chris Jordan, Jason Roy managed to catch the catch. After this great fielding, Roy could not stop himself from smiling. His smile was worth seeing. In this way Suryakumar Yadav (Suryakumar Yadav) was dismissed after scoring 32 runs in 17 balls.