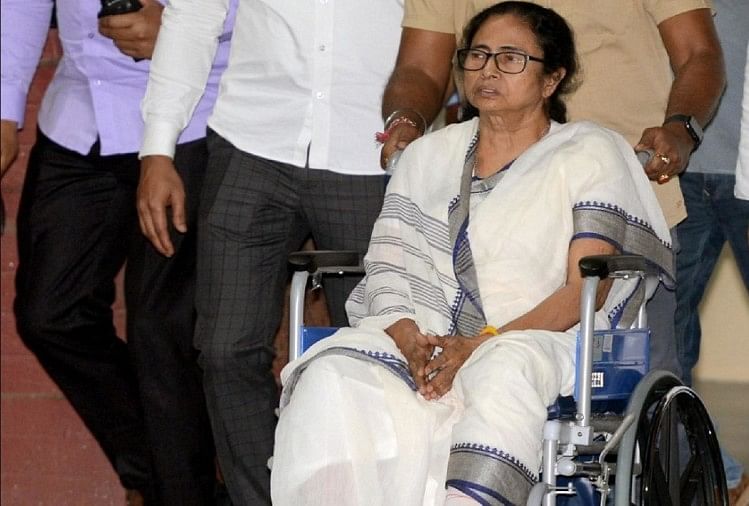 The Election Commission is not satisfied with the report sent by the Bengal government regarding the alleged attack on the Chief Minister Mamata Banerjee in Nandigram, West Bengal. The Commission has sought further information from the Chief Secretary. An official of the State Election Commission gave this information.
According to the official, the state Chief Secretary Alapan Bandopadhyay submitted a report to the Election Commission regarding the alleged attack on Mamta Banerjee, which the Commission is not satisfied with. The Commission has sought a more detailed and clear report from the Chief Secretary. This report has to be submitted by 5 pm on Saturday. Both observers will also report by Saturday evening. The commission has granted them till Saturday evening. Special Police Supervisor Vivek Dubey and Special Supervisor Ajay Nayak will now submit the report after completing the yatra related to the incident along with other matters.
What is the matter?
Banerjee was injured in Birulia Bazar in East Medinipur district on March 10 during campaigning after filing nomination papers for Nandigram seat. Banerjee had alleged that she was injured in the assault of four-five people.
A senior district administration official told the media that CCTV was installed in a shop in the area, but it was not working. Local people, eyewitnesses have got mixed opinion. Therefore it is not possible to come to any conclusion. After the incident, the election was sought by the chief secretary of the state and two supervisors appointed for the state.
Mamta Banerjee discharged from hospital
Explain that West Bengal Chief Minister Mamata Banerjee has been discharged from the SSKM Hospital in Kolkata. However, doctors say that he wanted to keep them under 48 hours of surveillance. At the moment, Didi is called for a checkup a week later. Mamta Banerjee was allegedly attacked in Nandigram, giving information about her serious injuries.