The new song 'Marjaneya' (Marjaneya) by Rubina Dilaik and Abhinav Shukla has been released. On this song, the fans are indulging a lot of love. This song is sung by Neha Kakkar.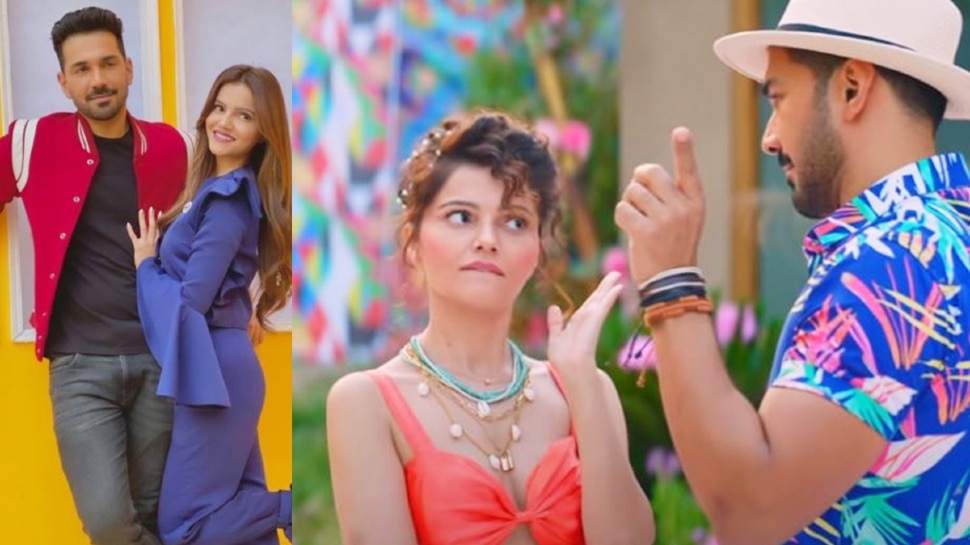 Rubina Dilaik, who was the winner of Bigg Boss 14 Winner, was well liked with her husband. After the end of the show, the pair of Abhinav and Rubina has been seen once again. Neha Kakkar Music Video's new music video 'Marjaneya' has been released in which both are looking very beautiful together.
A pair of very innovative Abhinav Rubina
Neha Kakkar's new song 'Marjaneya' has rocked as soon as it is released. The chemistry of Abhinav Shukla and Rubina Dilaik in the video is also amazing. In this song, Rubina is seen expressing her love to Abhinav but he ignores her. In the song, there is also a small thick knuckle between the two. In the lyrics, Rubina is seen saying that Abhinav does not love her anymore and she will no longer be with him.
Seen for the first time after Bigg Boss
This song of 03 minutes 08 seconds is voiced by Neha Kakkar while its lyrics are from Babloo. So there is music given to it by Rajat Nagpal. Please tell that the poster of Marjaneya (Marjaneya) Song was also released a few days ago, which further increased the excitement of the people. After Bigg Boss 14, Rubina Dilaik and Abhinav Shukla (Abhinav Shukla) have appeared together in a song for the first time.
Three years of marriage
Let us tell you, on June 21, 2018, Rubina and Abhinav (Rubina Abhinav Marriage) were tied in marriage in Shimla. In Bigg Boss house, he had revealed that he was about to get divorced but after being part of the house, both have come close to each other and will no longer be separated.