Actress Priyanka Chopra often makes headlines for her outfits. This time, Priyanka has worn such a dress that people have become confused about what they have worn. Seeing this dress of Priyanka, she is also being trolled.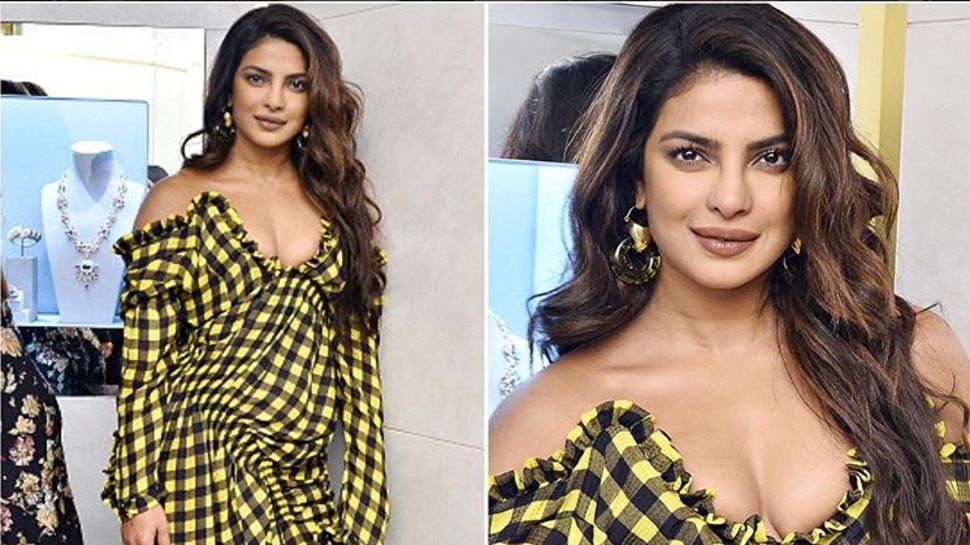 Bollywood superstar and actress Priyanka Chopra is one of those beautiful beauties who are both stylish and bold. Along with Priyanka's style, people are also crazy about her fashion sense. But often she chooses some such clothes, due to which people make fun of her dressing sense. This time too, she is being trolled due to her clothes.
Priyanka Chopra's Dress
Global actress and fashion queen Priyanka Chopra, along with Sophia Vergara, appeared at the David Webb X Stop Cancer Charity event. It was organized in Beverly Hills. Priyanka Chopra is seen in a gingham dress in this event, which was yellow and black. The dress was made of cotton fabric and had an asymmetrical pattern print, giving the dress a cold shoulder look with deep cut neckline, along with high-Thai slits to give it a stylish look with full sleeves. Let me tell you, this dress was designed by international famous fashion designer Thornton Brigaji.
Trolls on social media
Priyanka Chopra (Priyanka Chopra) is being trolled on social media only for the pattern and color of her outfit. Trollers are commenting on them in many ways. Some people even compared the dress of the actress to lungi. However, Priyanka Chopra (Priyanka Chopra has been a victim of trolls for her strange dress collection even before this.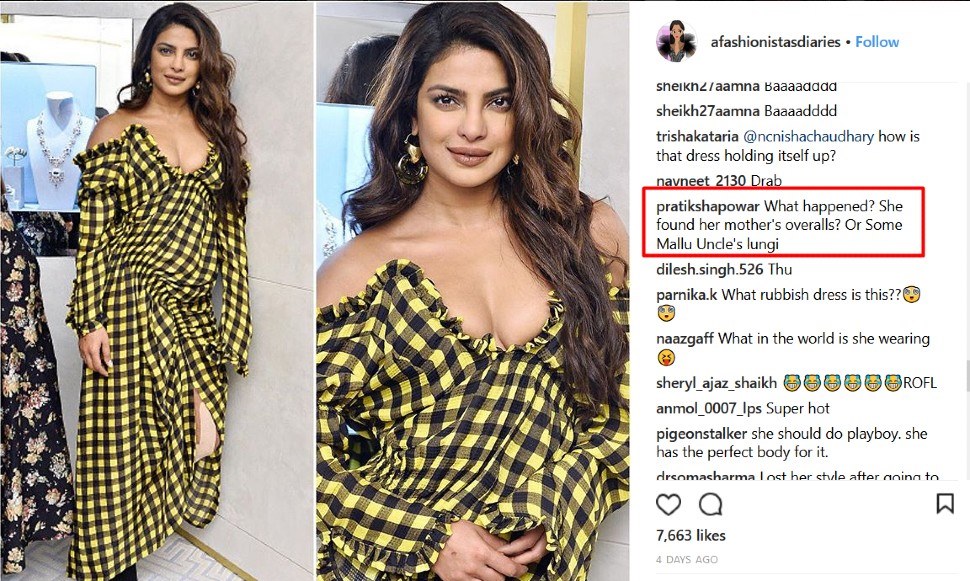 Questions were raised about Oscar
Let us know that recently Priyanka had announced the Oscar nomination of Oscar Awards along with husband Nick Jonas, which she had a clash with a foreign journalist on the Internet. Priyanka and Nick were questioned by the journalist, to which Priyanka (Priyanka Chopra) gave a befitting reply. Fans liked Priyanka's response in this way.