Shefali Jariwala has gone to Maldives with her husband these days, from where she is sharing many beautiful pictures on social media.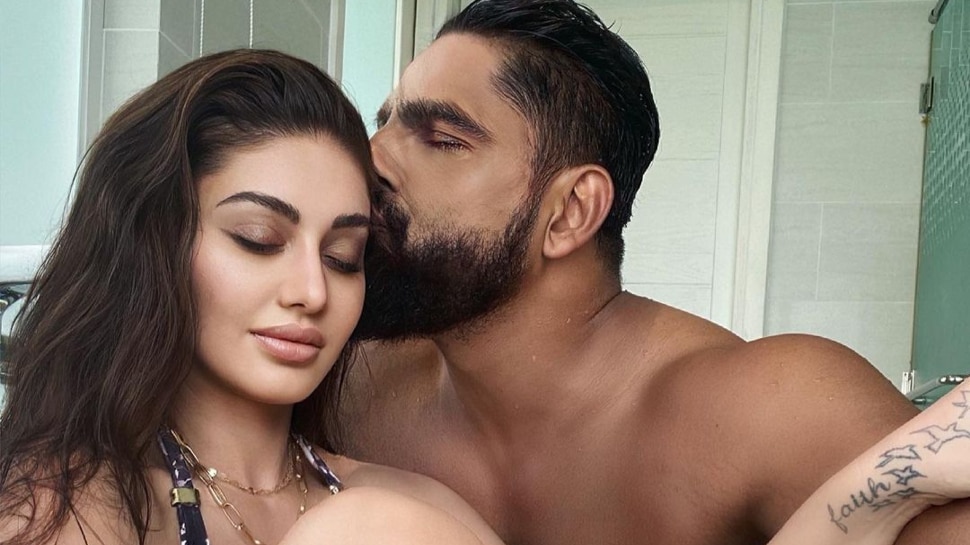 Famous actress Shefali Jariwala, known as 'Kanta Laga' Girl, is currently holidaying in Maldives with her husband Parag Tyagi. From here, many pictures Shefali are constantly posting on their social media. After the red bikini, some more pictures of Shefali are taking over social media. In these pictures, Shefali is seen in the bathtub with her husband.
Shefali and Parag share photos
Actress Shefali Jariwala and husband Parag Tyagi have shared some pictures in which they are seen in the bathtub. The two were seen very close to each other in the bathtub.
Shefali's personal life
Please tell that Shefali married the court in August 2014 with boyfriend Parag Tyagi. It was Shefali's second marriage. Shefali was first married to singer Harmeet Gulzar (Meet Brothers fame), but both of them divorced in 2009. Shefali herself confirmed the divorce and said that now she and Harmeet are not together. In 2012, Shefali had told that she is dating Parag Tyagi, who plays Archana's brother in the TV show Pavitra Rishta.
Shefali's professional life
Shefali Jariwala came into the limelight when the music video 'Kanta Lag ...' was released in 2002. This song of his is still famous and climbs quickly on people's tongues. After this song, she came into the industry and she also gave a guest appearance in the movie 'Mujhe Shaadi Karogi'.