Sofia Hayat has made a big disclosure. He has told about an incident on Holi. People are surprised to know about this incident.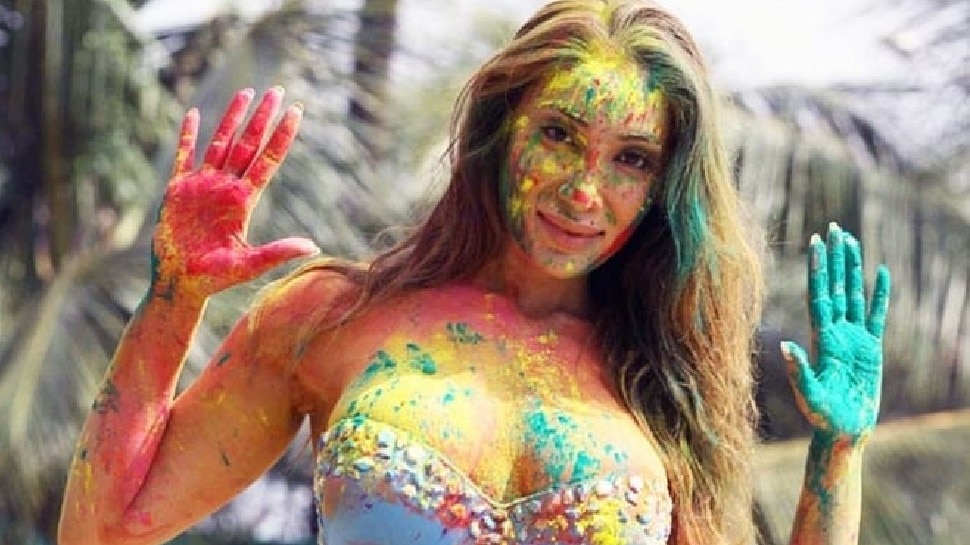 People are seen in the color of Holi all over the country. Everyone is enjoying the festival of colors very much. Meanwhile, an anecdote of actress Sofia Hayat is becoming very viral. People are shocked after knowing this incident. Actor Sophia Hayat has told how once during Holi she had misbehaved. He told that a man had put his hand in his skirt.
Such an incident happened with Sofia
Sofia Hayat spoke to Spotboye and said, 'I was at the Holi party. There were a lot of celebs. Many people were taking pictures with me. I pay little attention to a place where there are many fans. This time I lost my focus. I ate cannabis with pani puri at this party. After that I was reeling in waves of happiness and I had no control over myself. In such a situation, during the time the photographs were being taken, a boy put his hand in my skirt. The first thought why someone would do this, but then the same action happened. Then I hit his chest and he fell down. '
A man came forward to help
Sofia Hayat further states that after this incident, she was rescued by a media person and left her to her car. After this, she reached her home after getting upset. Sophia said, 'A media person came to me, he was my friend. He told me that I leave you till the car and you get out of the house now. People are going crazy here. With her help, I reached my car with safety and left home from there.
Sophia wants people to know this thing
Sofia Hayat said during this conversation, 'I want people to know about this incident and go to such places with their friends and family.' Let me tell you, Sophia Hayat often stays in the discussion about her social media posts and photos. Sophia came into the discussion about her sensual photographs.