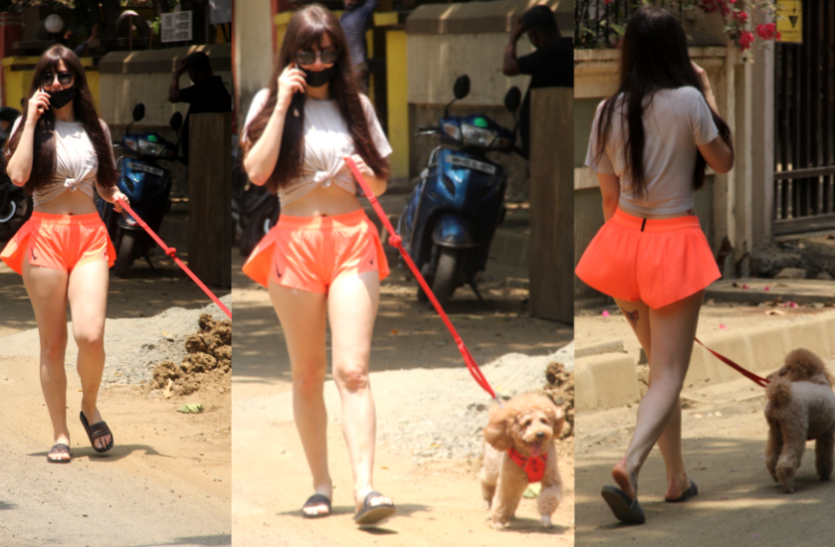 Bollywood actor Arbaaz Khan's girlfriend Georgia Andreani is very popular on social media due to her beautiful photos. Fans are eager to wait for their photos to be uploaded. Georgia flaunts her bold style on social media in such a way that no one can live without seeing them. Georgia also shares photos from her daily routine to vacation and during the shoot. Recently Georgia had come out of her house to roam her doggie. During this time, the photographers captured some pictures of him in his camera.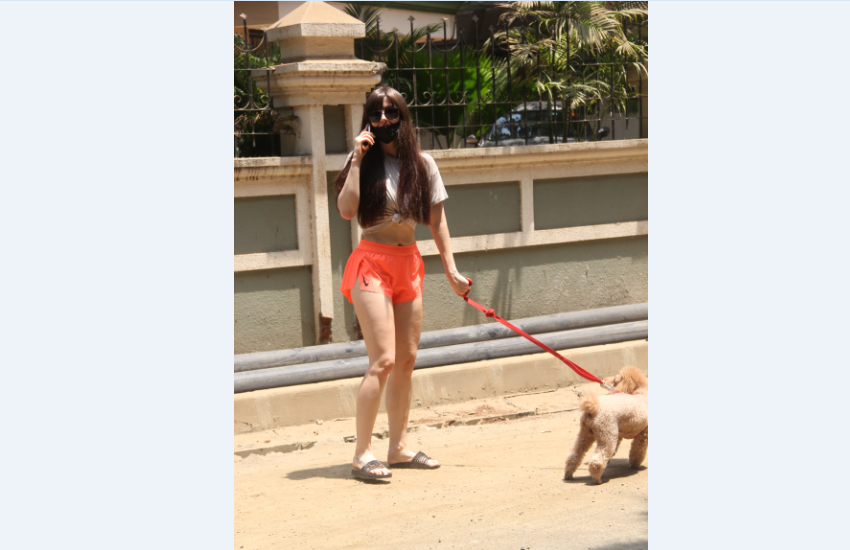 These pictures of Georgia are also going viral on social media.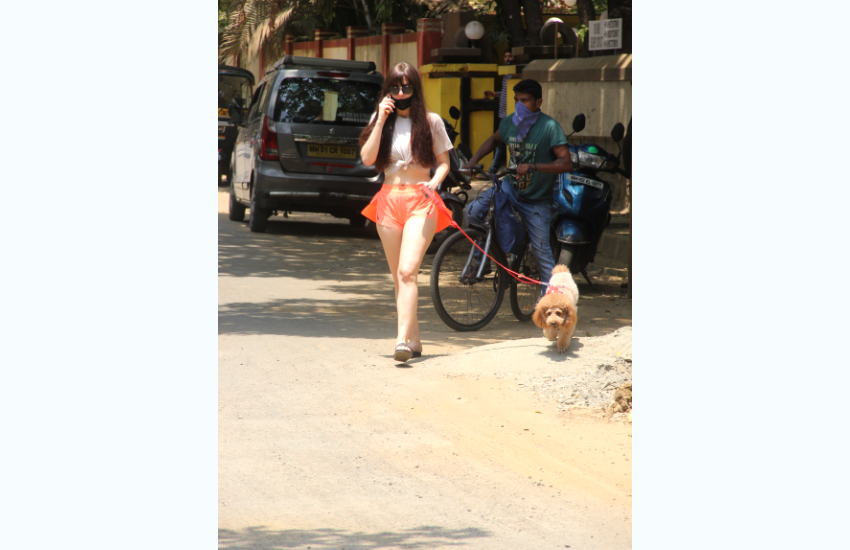 Let me tell you that Georgia recently went on a walk with her doggie. It can be seen in the pictures that he wore a cream colored top, in which he had a knot on the front.