West Tripura District Magistrate Shailesh Kumar Yadav's video is becoming very viral on social media these days.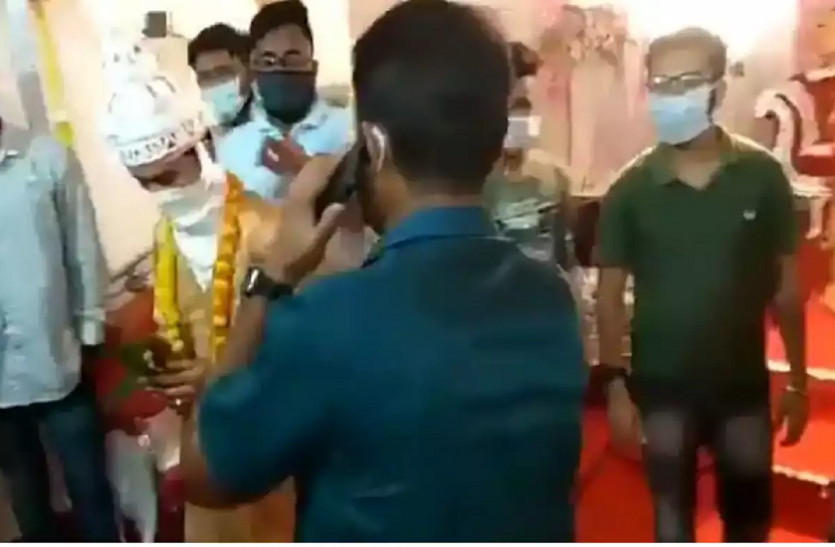 Collector sir, you are a servant of the public, then where is the feeling of 'Apun Ich Bhagwan Hai'? If you are a collector, you will strike anyone, you will slap anyone. After all, who gave you this right? Rob Ghalib on people by entering the marriage home like this. To provide sticks to the people involved in marriage ... where is the bureaucracy? Don't you remember that at the time of training you were administered the oath of public service? You have blamed the bureaucracy with your behavior.
Viral on social media
Video of District Magistrate of West Tripura Shailesh Kumar Yadav is becoming very viral on social media these days. In this video, he is seen raiding a marriage home. In which DM Shailesh Yadav is seen quite angry. DMs are also reprimanding the policemen present in the hall. Social media users are very angry about DM's behavior. People are asking questions on social media that the rules have been ignored, but what is the way to get the rules implemented? If you are a DM, have you got the right to disrespect the public. At least the bride and groom and their families would have been spared. You grabbed the groom by the neck and removed the bride from the stage.
Moreover, you have not spared even the children and the elderly. The children were stunned and fearfully hid in their mother's lap. Let us tell you that DM Shailesh Yadav raided a marriage house in East Agartala and stopped the marriage in the middle. During this time, DM was seen quite uprooted in anger. Those involved in the marriage were accused of violating the applicable night curfew due to the corona virus.