International Dance Day: Actress Sandeepa Dhar has shared the importance of dance in her life by sharing a video.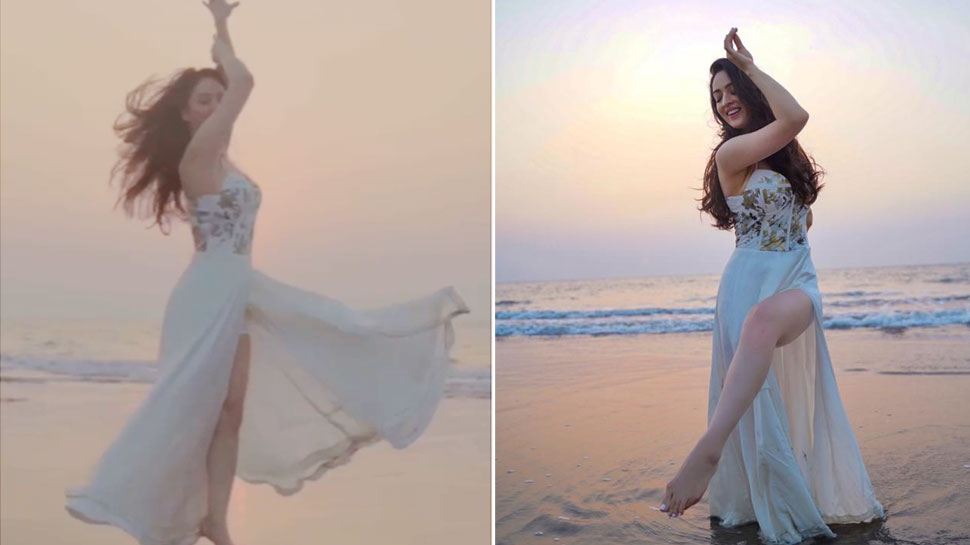 On the occasion of International Dance Day, the actress Sandeepa Dhar has told the most important thing related to her life. It is said that if nothing good is going on in life, then the dance as well gives you a ray of hope. Yes! Something similar happened with Sandipa, when through dance and music, she got the courage to fight pain, anxiety, fear, insecurity and darkness, and Sandeepa herself has told this on social media.
Sandipa was seen swinging on the beach
She has shared a video on social media in which she is seen swinging on the beach. In the caption of this video, he wrote, 'On this day #internationaldanceday I am thankful for the music and dance that helped me fight darkness, pain, anxiety, rate and insecurity.' Watch this video…
..


What did dance teach
Not only this, on this dance day Sandeepa writes that lives are very short and we spend much of our time sweating to collect small things. Worrying, complaining, better than waiting for something big, we should take small blessings, which are next to us. Life is so fragile that everything changes in an instant. That is why I decide that I have to focus only on what is important to me. Dance taught me that negative things should be removed from life.
Maharath is in such a dance form
Let us tell you that Sandeepa has mastered dance forms like Jazz, Contemporary, Bharatanatyam and often keeps posting videos of her dance on social media.
Shows around the world
Sandeepa has also led an international Broadway musical, 'The West Side Story', with an Australian Academy of Dance scholarship and more than a hundred shows worldwide.
She will be seen in this show
Talking about the workfront, after Vikram Bhatt's webseries 'Bisat', now Sandeepa will soon be seen in 'Chhattis Aur Maina' show which will be telecasted on digital platform. Recently, Sandeepa also shared the look of the first poster of this show.