Sugandha Mishra and Dr Sanket Bhosale have started a new journey in their lives. Both are tied in marriage.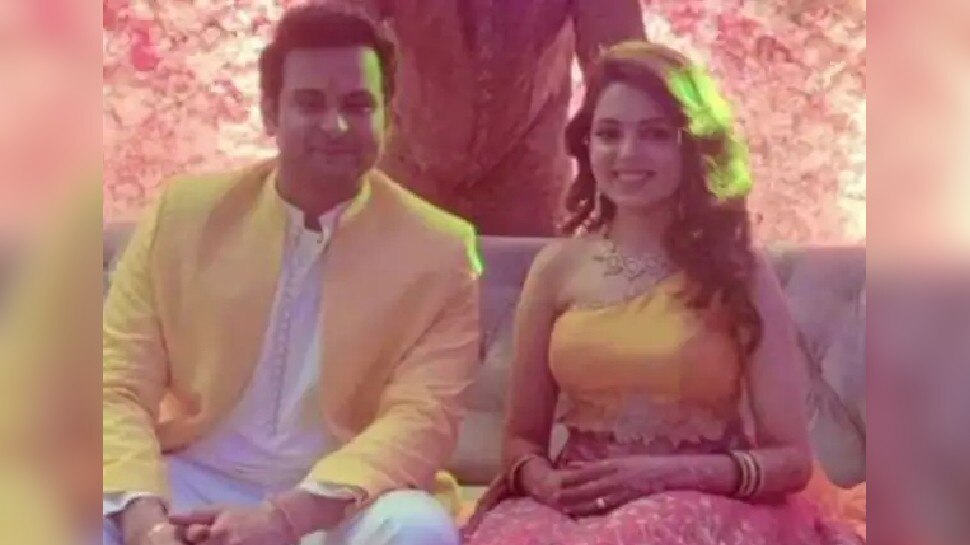 Famous host of the TV industry, comedian and singer Sugandha Mishra and famous comedian doctor Sanket Bhosale have been together for seven births. Both have been dating each other for a long time. Amid lockdown, the couple got married on April 26. Now the first picture of the wedding of both of them has also been revealed. Due to the lockdown, only special members of the household were present in the wedding. According to reports, Sugandha Mishra and Sanket Bhosale have married in Jalandhar, Punjab.
Photo getting viral
A photo of Sugandha Mishra and Sanket Bhosale's wedding has surfaced on the Internet. Sugandha Mishra wedding attire looks very beautiful in this photo. She is seen wearing a One Scholars gown in the photo. This photo of the wedding was shared by Preeti Simos, a close friend and popular producer of Sugandha Mishra. The producer has shared these photos on his social media account. Preeti is very close to Suganda and she also went to this wedding.
This is how both look
In the photo, Sugandha Mishra and Dr Sanket Bhosale can be seen sitting on the couch. The color of Sugandha's outfits is yellow and pink. She paired this outfit with beautiful necklaces and bangles. At the same time, Sanket has worn a yellow sherwani with white bottoms. Both are complementing each other in the picture.
Sugandha was quite excited
Talking about her wedding, Sugandha Mishra told that she was very excited about the wedding dress. He wore a lot of dress at the wedding. Sugandha was preparing for the wedding since December last. He did most of the wedding shopping online.